Tuesday, November 20, 2007
2007 TVB Anniversary Performance Night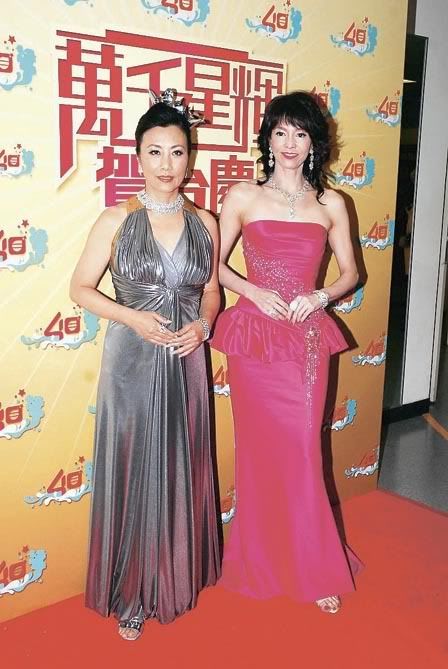 Pic from Ming Pao Daily
Liza was sponsored 3 sets of diamond jewelry which is worth about 24 million HKD. She topped all other artists(in terms of the $$$ value).
To clarify one thing: In the event that she went before attending the 2007 TVB Anniversary Award Night, she only received the Outstanding Chinese award, not the Doctoral Degree.
One HK magazine "refry"(wrote the similar thing again)the old rumor of Zaza not getting along with Lydia Sum (haha, I believed that article so much back then).Zaza is going to say something about this tonight in StarBiz, so have your recorder ready!!!