Friday, November 21, 2008
TVB Anni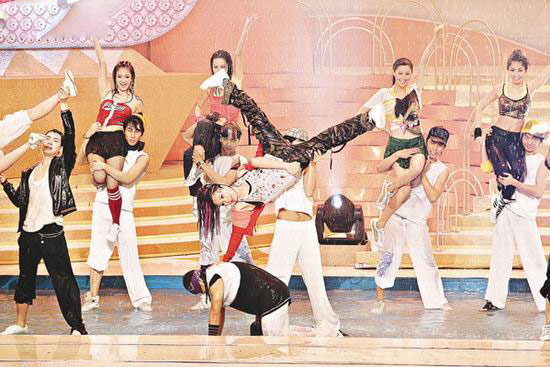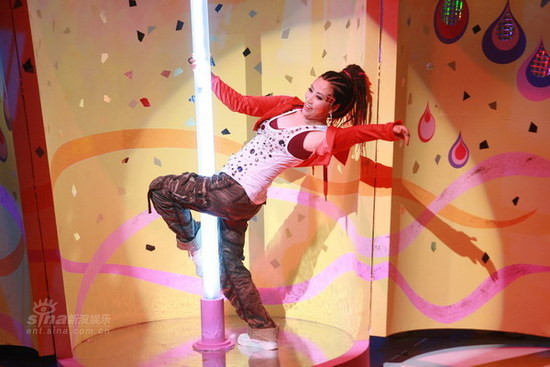 TVB's Anniversary Extravaganza dancing part criticised for copying"Step Up 2"
Thursday November 20, 2008 Hong Kong
Source: On.cc
Translated by: Matchbox @ mediachamber.net
http://mediachamber.net
TVB's 41st Anniversary Extravaganza was held yesterday evening at Tseung Kwan O TVB City. Over one hundred artistes attended the event. In last year's Anniversary Extravaganza
Liza Wang breaks the record of "Hot Coffee" and dances hiphop
As for best part of the evening, it would be Liza Wang dancing with the young artistes for the part "Street Hot Coffee Rain Dance", dancing Hiphop which attracted the audience. Liza started by doing a pole dance, followed by Kate Tsui, Fala Chen, Nancy Wu, Grace Wong etc wearing short skirts and dancing in a water atmosphere. Despite Michael Tse being a professional he accidently slipped. Afterwards he explained that due to the floor being wet that's why he slipped. But this part of the show was discussed by netizens and criticised for copying the movie (Step Up 2). Even the background music was exactly the same. In addition some netizens also mentioned that Liza Wang's dancing was poor, but some said for a 61 year old she was much better than Dodo Cheng who danced in "All Singers For TVB Anniversary Special"